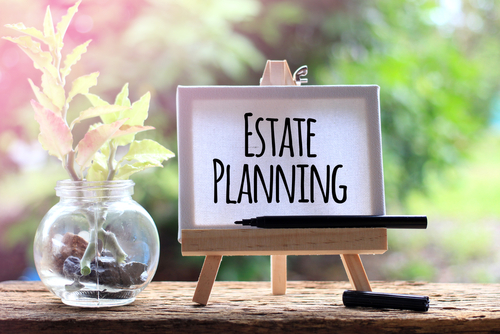 Creating an estate plan is one of the most considerate things you can do for your family members. Not only does it protect their future assets, it makes life easier for them when you pass on. Having to deal with uncertainty when they have already lost someone important to them is the last thing your family should have to worry about when you pass away. 
eLegacy offers you the opportunity to work with a team of professionals to carefully craft an estate plan that secures the future of your family. Don't risk a DIY estate plan. By working with our team for your virtual estate planning, you can avoid having to sit in an office for hours. Create security from the comfort of your own home. 
Estate planning keeps your family secure
If you own a home, car, additional property, stocks, or simple personal possessions you want passed down to specific people, you need at least a will. A will can be a stand alone legal document or part of an estate plan. Even having a will in place, though, doesn't mean you'll bypass the probate court. 
Probate is a court process that can take months or years to complete and can easily cost tens of thousands of dollars, even for modest-sized estates. The purpose of probate court is to make sure that all of the deceased person's debts are paid, but also to ensure that assets are allocated correctly. 
That's why the safest way to transfer your assets is through a trust, rather than a will. With both a will or a trust, you will designate your heirs, which are called beneficiaries. 
A trust is defined as a distinct, legal entity that's designed to hold your assets. The biggest perk is that creating a trust allows you to bypass the probate court. No legal proceedings are required in court and all of your affairs remain private, informal, cost effective, and efficient. Our virtual estate planning team can help you take the next steps toward your family's security. 
What happens to your estate if you become incapacitated?
Death isn't the only reason you could need a plan for your assets. What happens if you were to be incapacitated due to an accident, or even a disease that affects your mind? An estate plan can address those situations without the need for a court-appointed guardian or conservator. You can appoint a medical power of attorney, giving that person the authority to make medical decisions on your behalf. (This can also be done through a living will.) A durable power of attorney should also be set up if you set up a medical power of attorney to make financial decisions on your behalf should you become incapacitated. 
If your family is grieving, or concerned for your life, the last thing they should have to deal with is legal issues. If you set up a plan during a time of peace, your family will have peace of mind during troubled times. 
A safer option is a revocable living trust. Any assets you place in the trust are transferred to your designated beneficiaries if you pass away, but you can also cancel or change the terms any time prior to your death. At eLegacy, our Trust Based Plans include the following documents: 
Revocable Living Trust

Will 

General Durable Power of Attorney 

Healthcare Power of Attorney 

Deed
Schedule time to create an estate plan
Creating a trust can take time and effort. In some cases, you'll need to contact banks, insurance companies, transfer agents, create new investment certificates, retitle cars or even sign new deeds. It's not something you should attempt to cobble together on your own. 
To create an estate plan through eLegacy, our clients go through a 5-step process. In our trust-based plans, the final step is funding the trust. That's something that sets us apart: other law firms don't typically do this, and you definitely shouldn't do it on your own. This is where we would contact banks, insurance companies and more for you, as well as draft new deeds and record them. 
Mark Twain once said that if you wake up in the morning and eat a live frog, you can go through the rest of your day knowing that that's probably the worst thing that will happen to you that day. The "frog" is the biggest, most important task, but it's also the one you're most likely to procrastinate. 
Estate planning isn't fun. We won't pretend it is. There's really no way to sugar coat the seriousness of an estate plan, but that doesn't mean it has to be tedious or difficult. Creating an estate plan is one of those "eat the frog" types of tasks, but if you're serious about providing security for your family after you pass, it's an important one. Schedule a time today and let's get the conversation started.