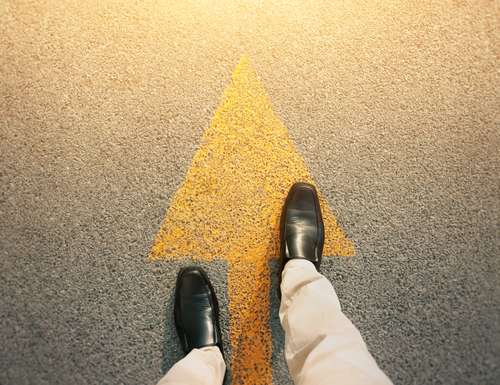 Wills, trusts, and estate plans aren't just for those who are well off. They're for anyone with any assets whatsoever. That includes both young and old. No matter your age or situation in life, our team at eLegacy takes the guesswork out of creating a comprehensive estate plan. 
What exactly is an estate plan? 
An estate plan is a set of legal documents that ensures your assets are dealt with the way you want when you die. As you create your estate plan, you'll appoint a successor trustee that will be in charge of your assets if you die or even become incapacitated. Your successor trustee will make sure everything you outline happens the way you want it to. 
An estate plan often contains a will or trust, a power of attorney form and a healthcare proxy form. 
That's the gist of it. It can contain more or fewer documents, but the goal is to make the transfer of your assets as seamless as possible when you pass on. It keeps your family secure and a difficult time less stressful than it often is. 
Assets you can include in your estate plan include:
Digital assets

Investments and stocks

Personal property

Cars, boats and airplanes

Real estate

And more
An estate isn't your home. It's everything that belongs to you, including your clothes. To get started on creating a will or a trust, you'll need to take some time to inventory your stuff. You'll also need to estimate their value.
Legal documents you may need to include in your estate plan
While every person is unique, there are a few different legal documents you may need when creating an estate plan. 
A medical power of attorney gives an appointed guardian the right to make decisions on your behalf should you become incapacitated. A durable financial power of attorney appoints someone to make financial decisions on your behalf for the same reason. A limited power of attorney gives a person the right to act on your behalf only in certain situations, like signing documents or selling stocks. 
You'll also want a will or a trust included in your comprehensive estate plan.  
If you have digital assets, you can even create a digital asset trust. This includes directives on what to do with your digital property, including your computer hard drive, digital photos, information stored in the cloud and even your social media accounts. Keep a list of your passwords handy for your beneficiaries as well. 
What does an estate plan do?
An estate plan does more than just establish who gets what after you die. It also:
Names an executor to handle your affairs after you die. That can include paying off bills, notifying your heirs and much more. 

Names guardians for your children. This can be especially important in a single-parent household, but also in two-parent households. Although it isn't pleasant to think about both parents passing away at the same time, it can happen. 

Establishes a medical and financial power of attorney should you become incapacitated

Helps you avoid probate court, saving you expensive legal fees and valuable time
How do I get started creating a comprehensive estate plan? 
Our team at eLegacy offers virtual estate planning services. We are not a DIY estate planning company. Rather, the attorneys at our law firm meet with you virtually, saving you time and money. Together, we design an estate plan that is right for you and your needs.
Our estate plans are comprehensive and personalized, and our process is convenient and easy-to-understand. We are a law firm with attorneys and staff that bring our full estate planning experience directly to our clients. 
Our steps to creating a comprehensive estate plan are as follows. 
Schedule a complimentary consultation. We'll go over the basics during a time that's convenient for you. We will tell you upfront what you can expect to pay at a flat fee. 

Attend a design meeting. During this meeting, we'll get into the nitty gritty of your goals and objectives.

During Step 3, our team gets to work drafting your estate plan. 

We will mail your documents, and you will sign them remotely during a video call. We will also virtually notarize them for you. 

If you're creating a will, you will be done at this point. If you're creating a trust, the last step is to fund that trust.  
 Schedule a time today and let's get the conversation started. If you'd like to review our entire process before getting started, you can read more here.