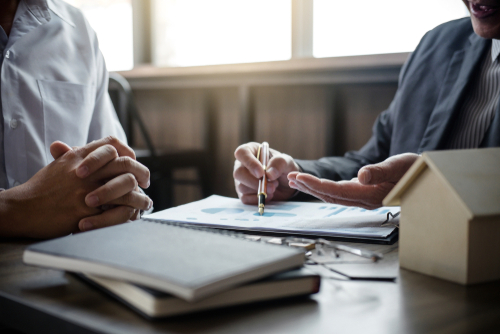 Do you want to keep your family secure financially once you pass away, but don't know how? Don't worry, you're not alone. Most people don't know where to start when it comes to creating a will, trust, or estate plan. If you choose to work with our team of virtual estate planning attorneys at eLegacy, you'll have professionals with you every step of the way. This isn't something you should cobble together or risk doing alone, but you also don't have to spend hours in an office with someone filling out paperwork.  
So what is an estate plan, and why do you need one? Isn't a simple will enough? 
Whether you live in a mansion or rent an apartment, you have an estate. An estate is everything you own — your car, checking account, home, investments, and even your furniture and investments. You worked hard for your estate, and you probably have a pretty good idea of what you want to happen to it when you pass on. An estate plan ensures that it happens the way you want it to.  
What is an estate plan?
An estate plan is, among other things, a set of legal documents that ensures your assets are dealt with the way you want when you die. You'll appoint a designated person called a successor trustee that will be in charge of your assets if you die or even become incapacitated. That person will carry out your wishes, making sure everything you outline happens the way you want it to. 
An estate plan often contains a will or trust, a power of attorney form and a healthcare proxy form. 
What's the difference between a will and a trust?
A will is legally binding, and protects your spouse, your children, and whatever assets you may have when you pass away. However, even if you have a very clearly defined will, your assets have to pass through probate court, which is time consuming and costly. 
A trust, on the other hand, is created while you're still living. It allows your successor trustee to step in quickly after an unexpected death, illness or accident. A trust is also private, while what happens in probate court becomes public record. While trusts can be more expensive to set up on the front end, they can save money in the long run. You can always go back and revise your trust. 
Our team of virtual attorneys at eLegacy can help you decide whether a will or trust is better for you. Whichever you choose, it will be an integral part of your estate plan. 
To create a virtual estate plan with eLegacy, you'll work with our law firm to draft all the legally binding documents you need to protect your assets now and in the future. You'll work with a team of three, with one head attorney that will be your main point of contact. 
The benefits of a power of attorney
Another important element of your estate plan is a power of attorney. This can be a healthcare power of attorney and/or a financial power of attorney. 
A healthcare power of attorney (HPOA) allows you to name a single person that will make decisions about your health for you if you can't make decisions for yourself. If you go this route, you'll also want a living will, also known as an advanced medical directive. A living will outlines your wishes if you become incapacitated, terminally ill or even just unable to communicate. This includes decisions on things like life support and medical intervention. 
This is also where a healthcare proxy form comes in. That's a binding legal document that names a person you choose to serve as your proxy (or agent) to make healthcare decisions for you if you aren't able to. 
A financial power of attorney is similar, except it applies to your financial decisions should something happen to you. If you don't have this document drawn up, nobody will legally be able to step in and handle paying your bills or other financial issues. 
Name a guardian for your children in your estate plan
People of any age need an estate plan. It's not something to procrastinate until you've gotten older. That's because another element of your estate plan is naming a guardian for your minor children, if you have any. 
If you don't, a judge decides who will raise your child or children without knowing your preference. Anyone that asks can be considered, and the judge selects whoever they feel is the best person. 
If you've created a trust for your child, decide whether their appointed guardian has access to that, or leave money for them so they can financially afford to take care of your child. 
There are many things to consider when creating an estate plan, but don't let it overwhelm you. Our team will be with you every step of the way while you create your virtual estate plan. Think of it as a house call from a team of attorneys! 
To schedule a free consultation, just fill out this form.